Some fresh and experimental techniques worth considering outside the most common practises.
Role Play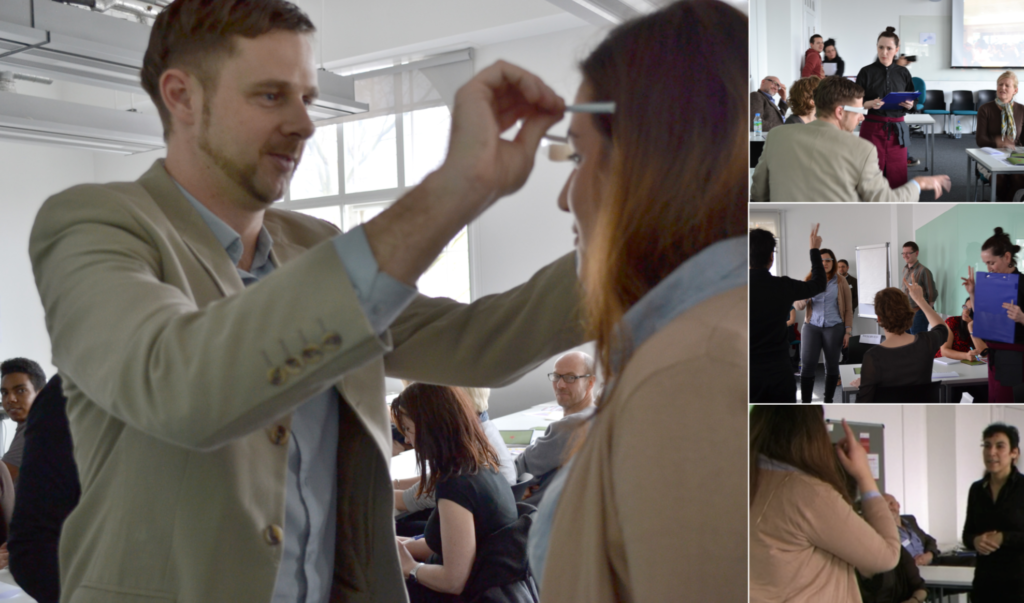 In the past I've carried out innovation workshops, combining role play, user interviews and persona creation to provoke and test out ideas. This method aims to support creativity with users' real data. In this case, I directed a group of four actors to embody the personas generated for this exercise.
Rapid Iterative Testing & Evaluation (R.I.T.E)
R.I.T.E is a technique that aims to iterate a given prototype during the user testing, by setting up two rounds of user testing with a day in between them. This way, the designer can iterate the prototype based on the insights from the first round, and test it again during the second round.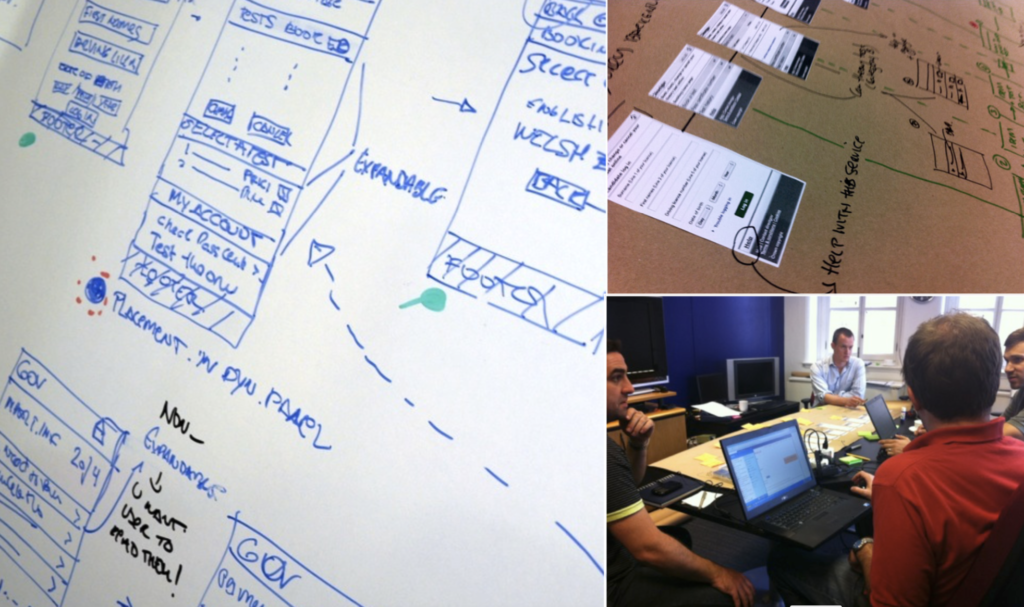 Vox pops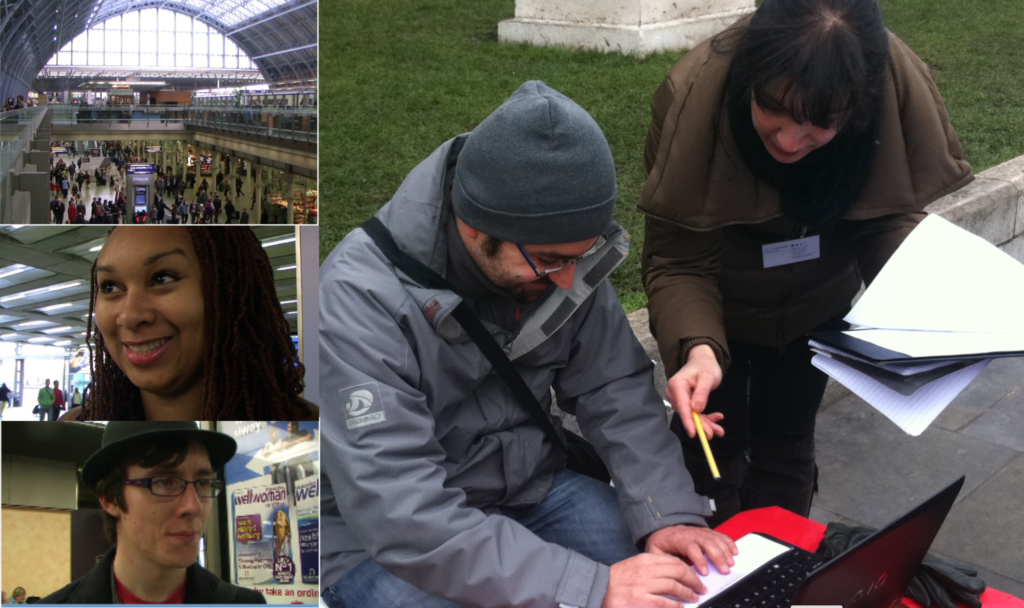 Guerrilla testing in the streets of London or on the spot surveys; I have usually paired with another researcher to set up a simple testing stand, where we showed the users a prototype of the product. Occasionally we filmed and produced a short video documenting the study.
Artefacts outside the prototype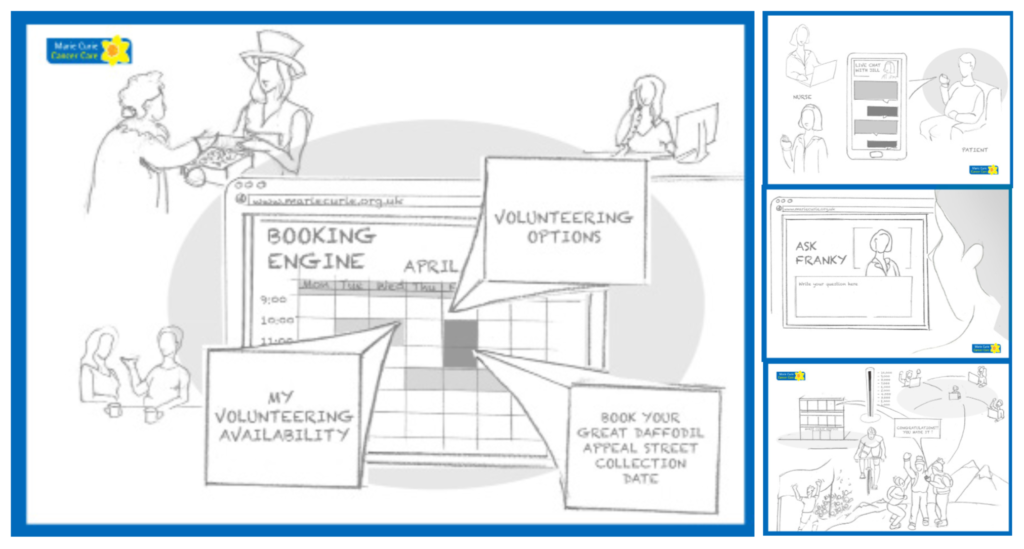 Sometimes there is no prototype to test, it's more about exploring big ideas to empathise with the users mindset. To help participants visualise product or service concepts I have created illustrations such as the sketches shown above.
Ethnography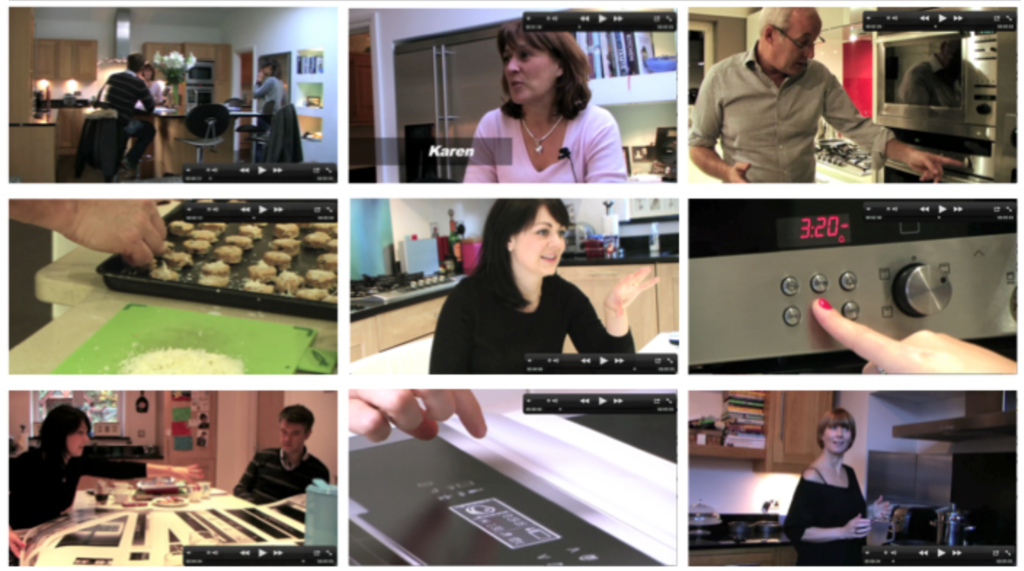 Visiting the place where the experience takes place can provide powerful insights and it can be highly persuasive if communicated well. Videos documenting the insight in a way that tell a story are one of my favourite ways to socialise the outcomes of an ethnographic study.