Unification of UX under design system after qualitative research and test with users.
The Challenge
Fragmented Login and Management of Products experience
Inconsistent UX and Look & Feel
Business inefficiencies – Duplication of work
Differences across markets: direct vs intermediated.

Approach
Discovery combining quantitative data and user interviews insight
Identify user and mapped journeys to identify key moments of focus
Prototyping from sketch to hi-fidelity mockups.
Supported user testing and iteration.
Created foundational documentation for design system.
Discovery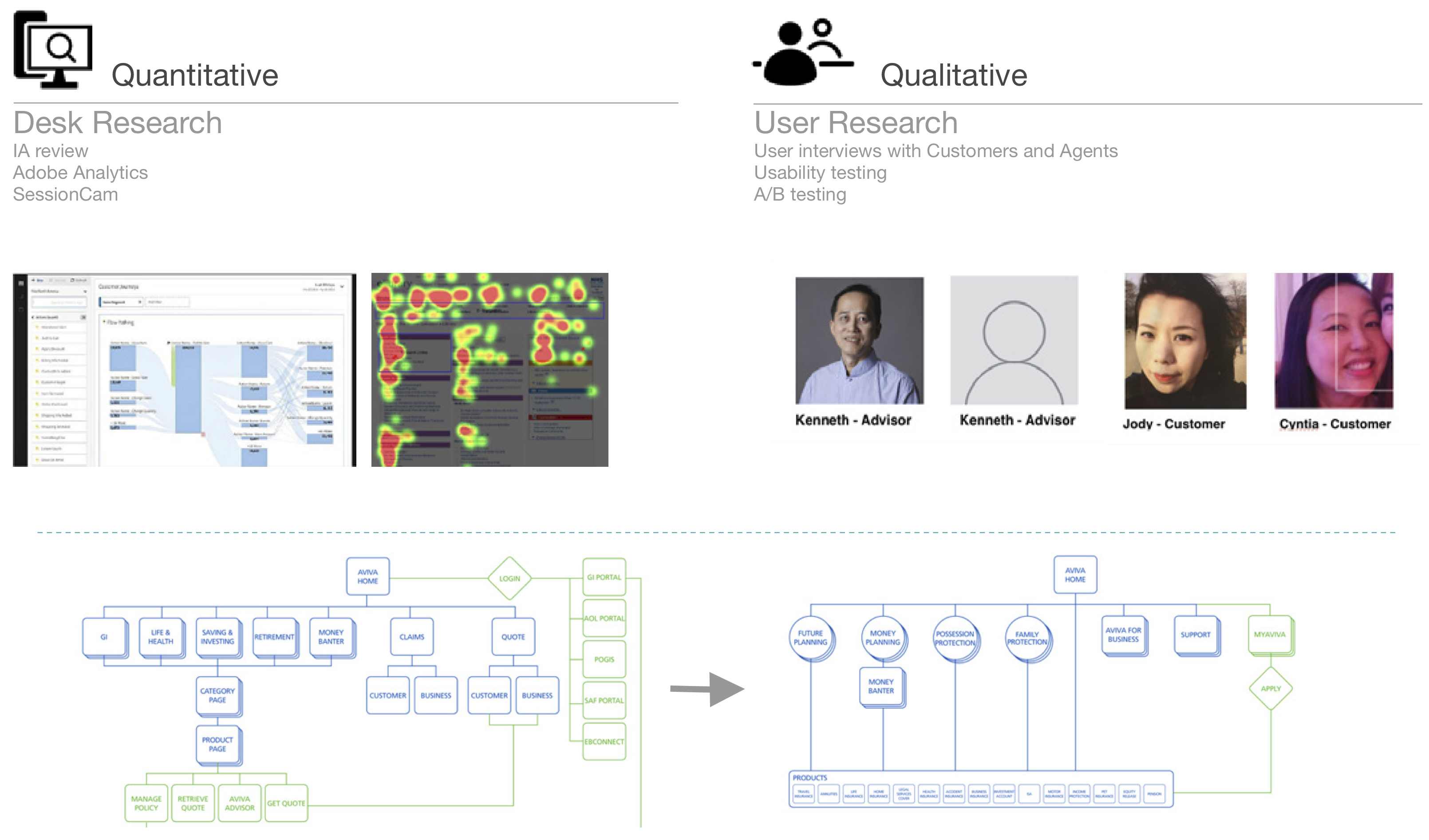 Identification & Ideation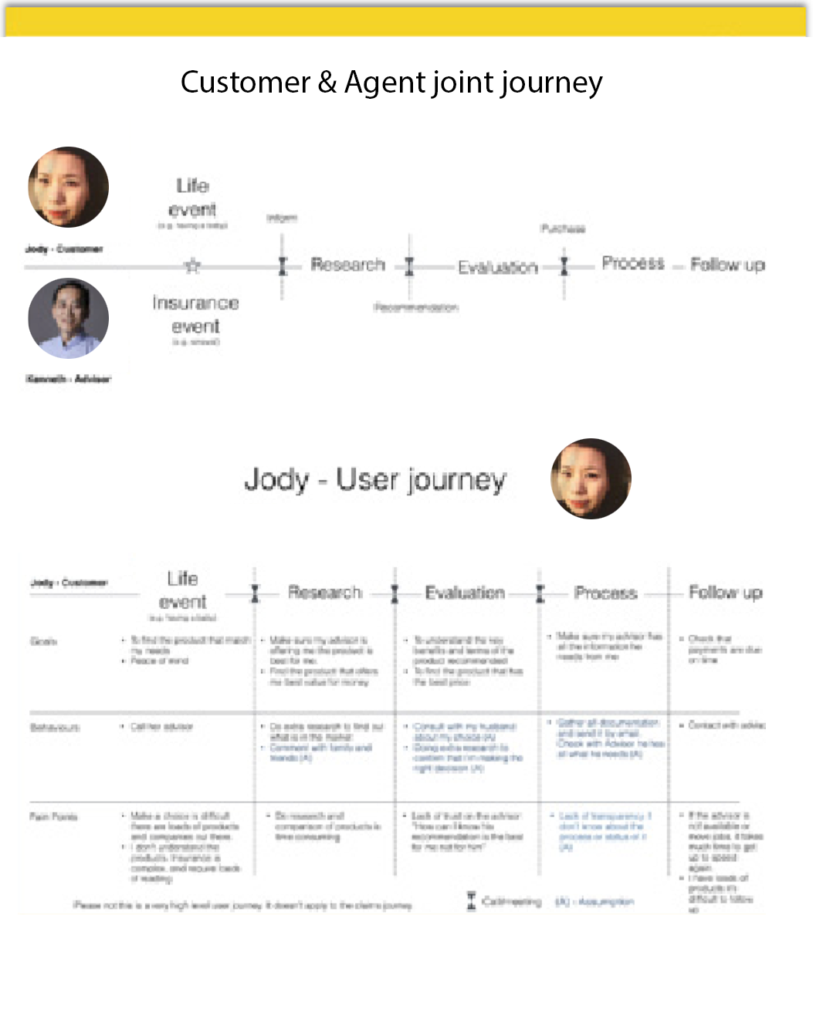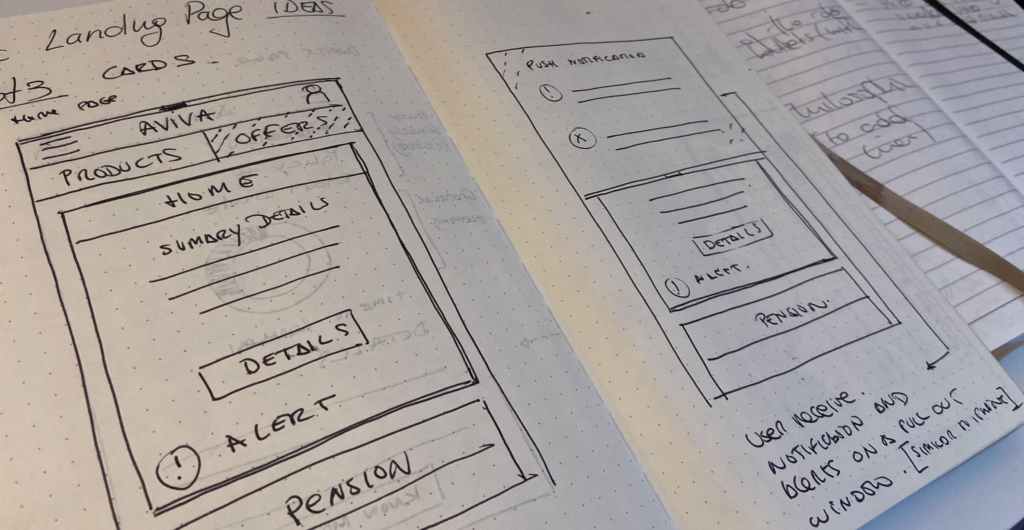 One of the outcomes from the user research was the identification of a joint journey between customers and their agents, as well as critical pain points we selected to focus on.
The ideation process included the exploration of different approaches to the design, such as the use of a modular design based on cards.
Prototyping & testing
Mid-Fidelity clickable prototypes.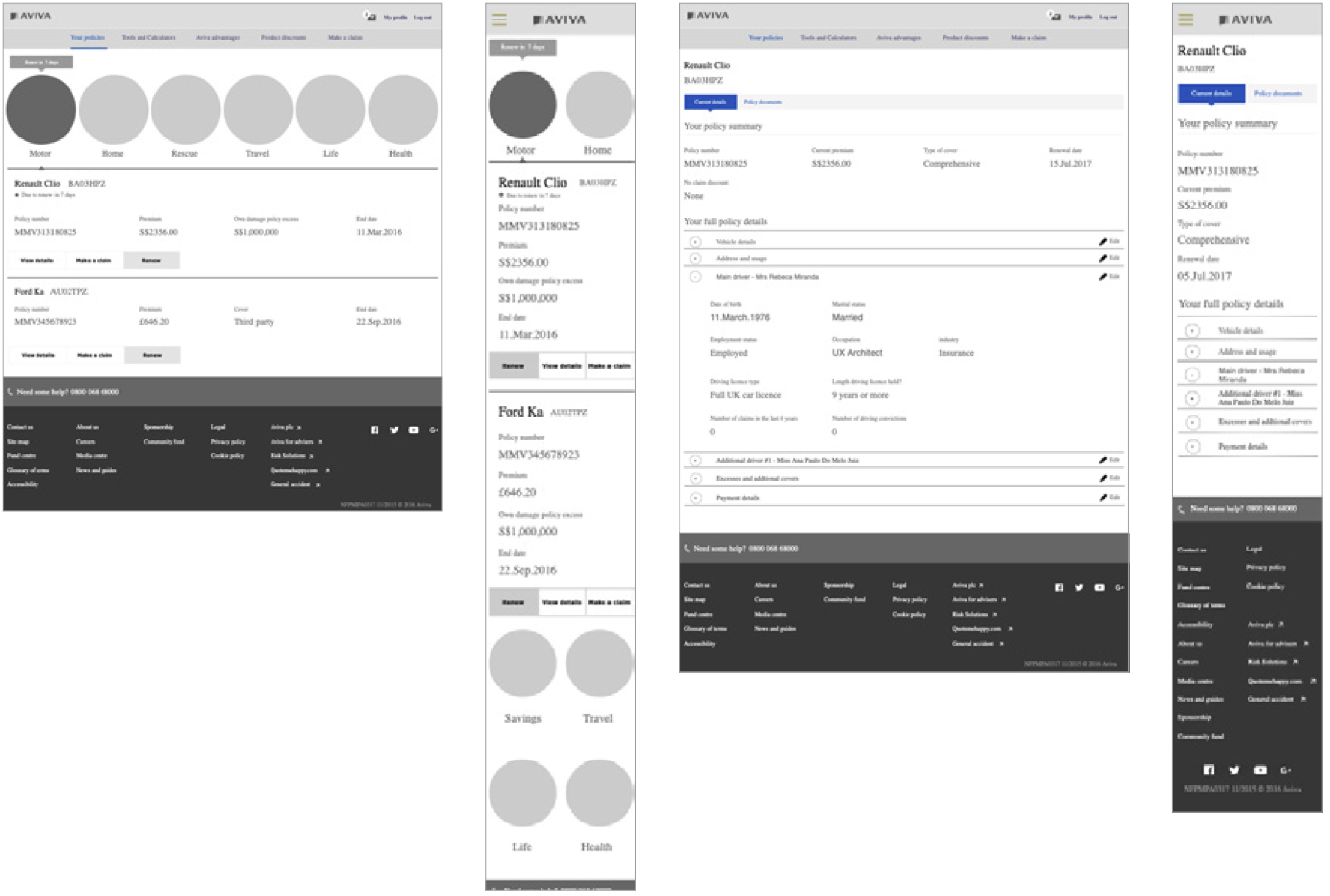 Hi-Fidelity clickable prototypes use for usability testing in lab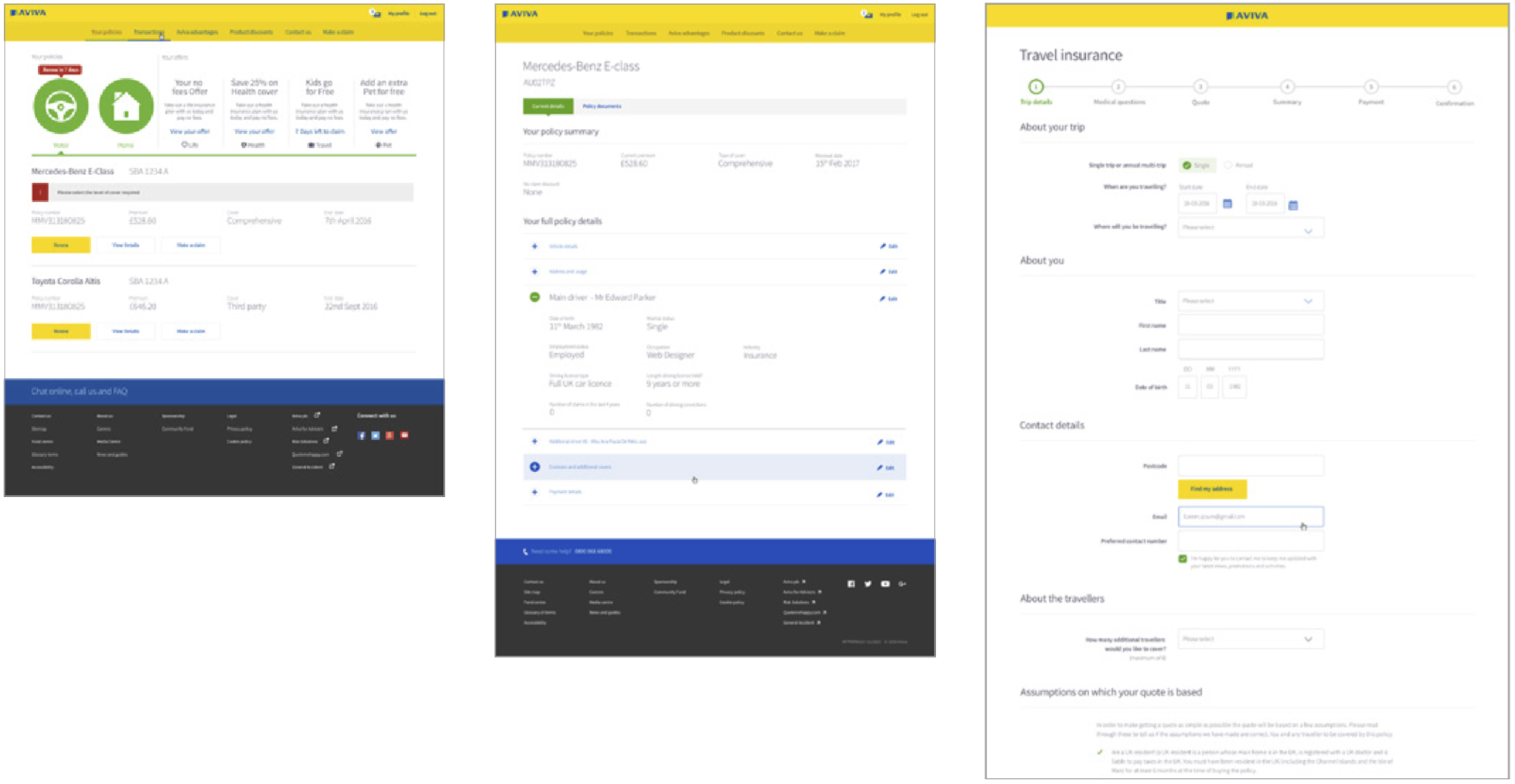 Discovery and first approach to design system and deconstruction of components.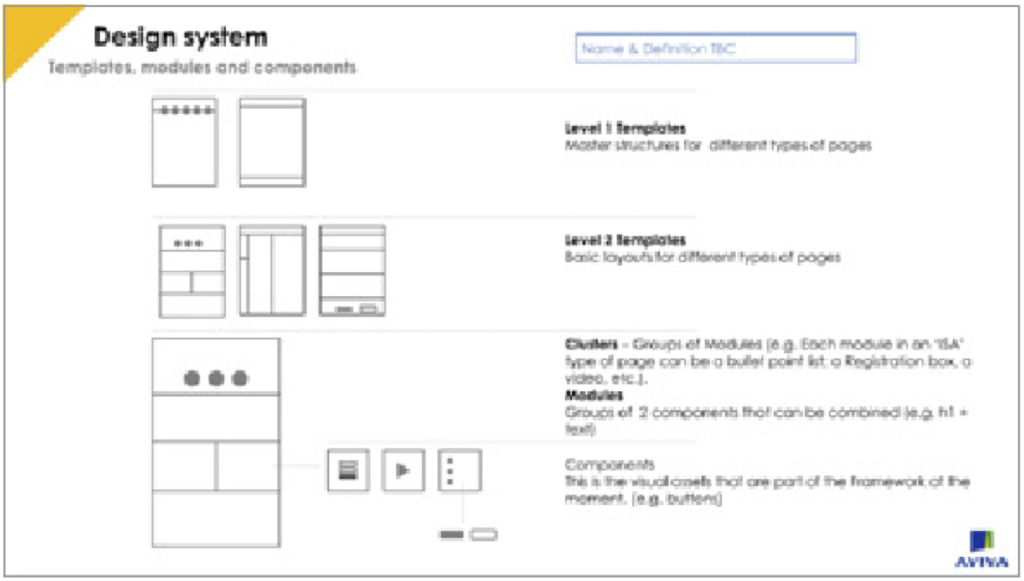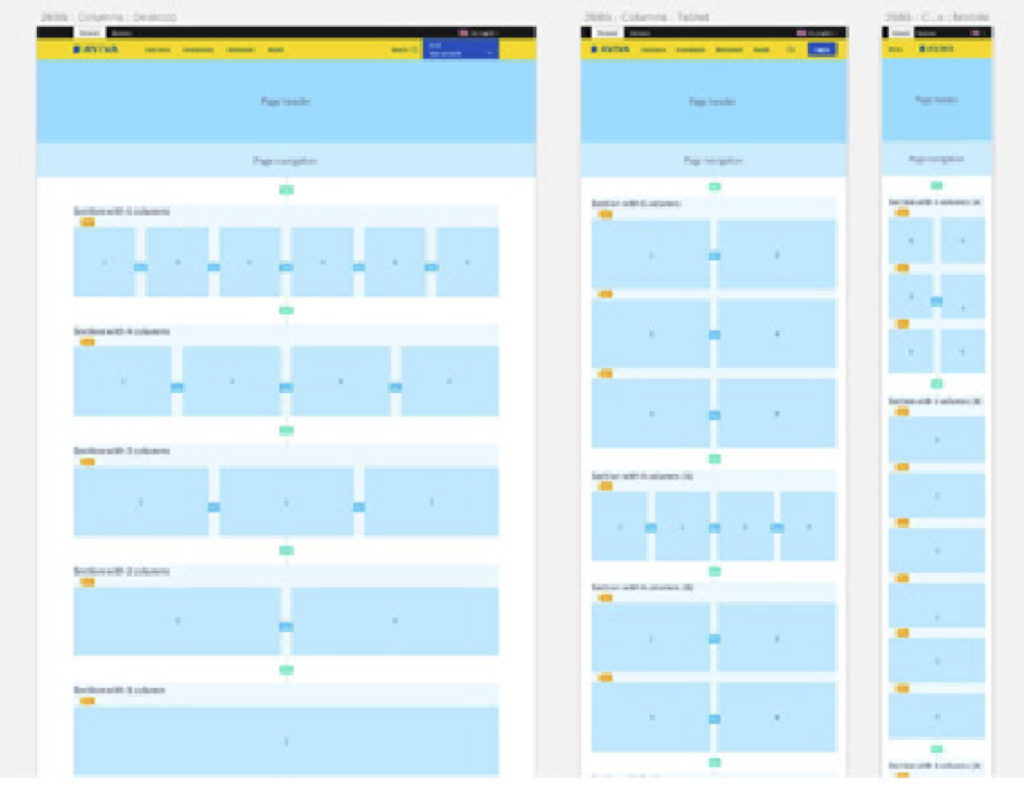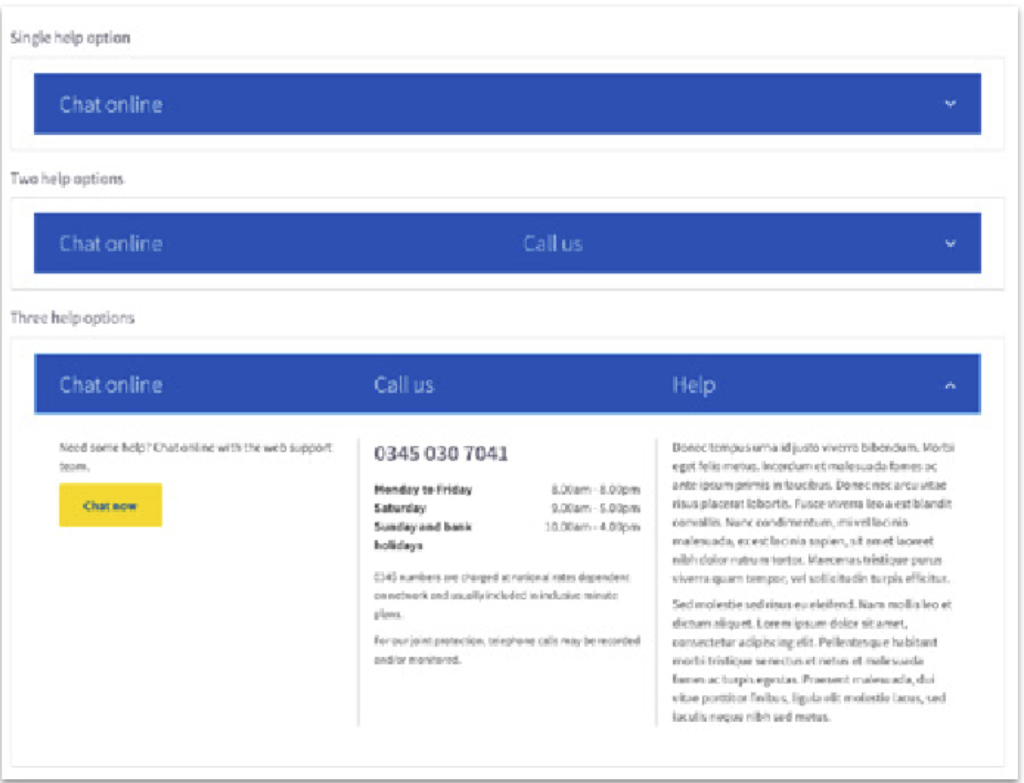 Top right: Sample from discovery work on design system structure. and approach.
Right: Grid system developed with team.
Top Left: Component example – More Information accordion
Results
Provided a unified experience
Aligned with business strategic goal of reducing complexity of the financial product offering and management.
Supported foundational framework for visual language and design system.
Facilitated Single Sign On and Single View of Customer.

---
Learnings
When assessing the feasibility of creating templates and the creation of a modular design system, we realised the actual complexity of this endeavour, which required not only a dedicated team, but also the collaboration of developers, designers and product to created a platform that provided both design and brand guidelines and the foundational code to build it.